Cryotherapy Spa

Available now in Drogheda
Call now to get your 
FREE SESSION
T&Cs apply
0419843950
What is Cryotherapy Treatment?
Cryotherapy is the withdrawal of heat from the body, thereby lowering tissue temperature and therefore the effect of a cryotherapy treatment is the reduction of swelling to an affected area.
What is a Cryotherapy Spa?
This is a form of controlled ice therapy, which involves immersion in cold water (4 degrees) up to the level of the desired treatment area or injury for up to 10mins. 
Will Cryotherapy help me?
If you are active in sport then using a CryoSpa is proven to help speed up recovery, reduce fatigue and treat muscle soreness.
Check out the CryoSpa in action...
Have a giggle at The Out Takes...
What is involved?
Immersion in thermostatically controlled Water
Temperature range from 4C - 8C
Specifically designed unit which can target Shoulder, Back, Thigh, Hamstring, Calf and Ankle issues
Vigorous massage effect
High essential salts concentration
Effective infection control
The CryoSpa Treatment will be available at BodyRight in Drogheda from June 19'...
To find out more about our
FREE SESSION'S

 call 0419843950
Check out some of our patrons who like to Sports Chill!...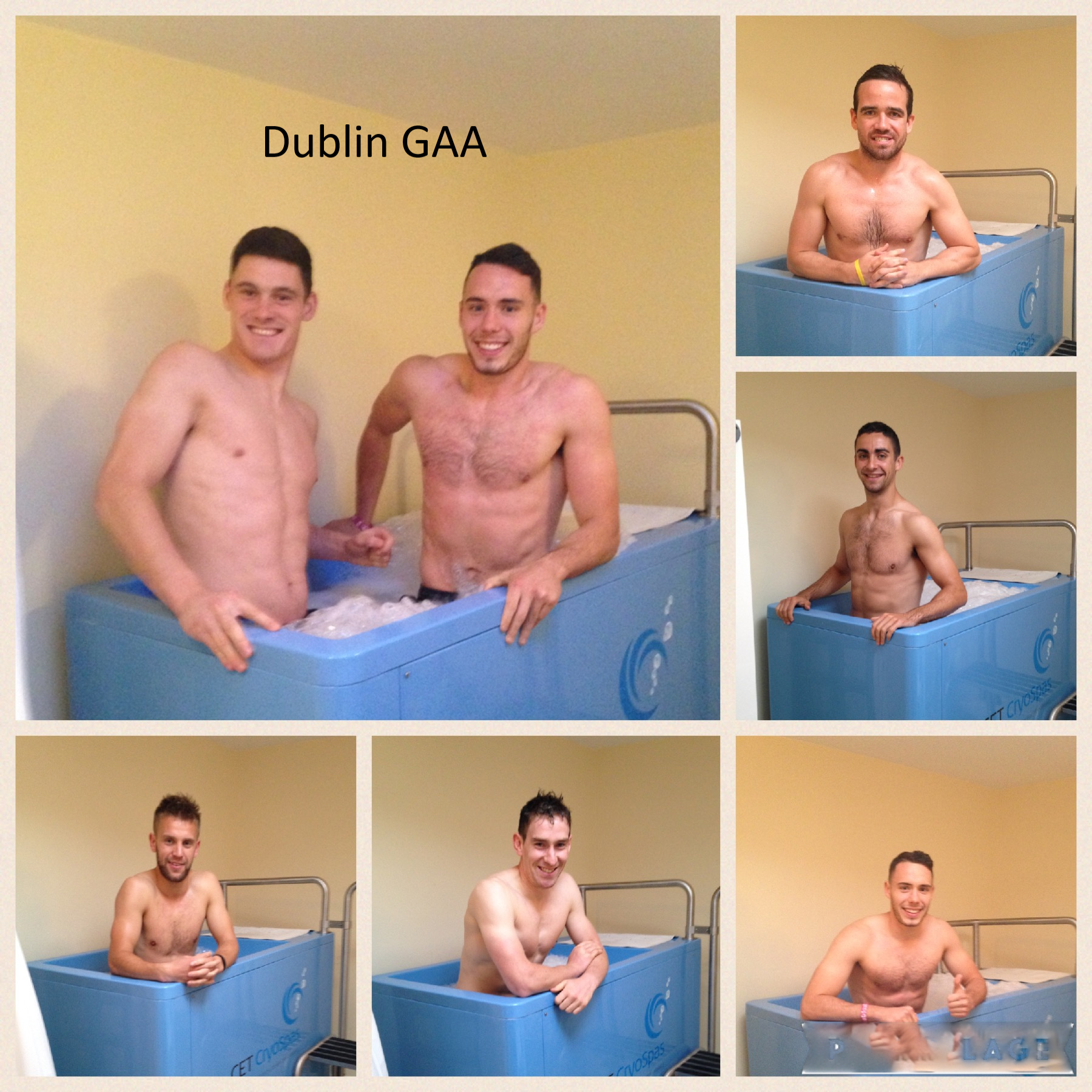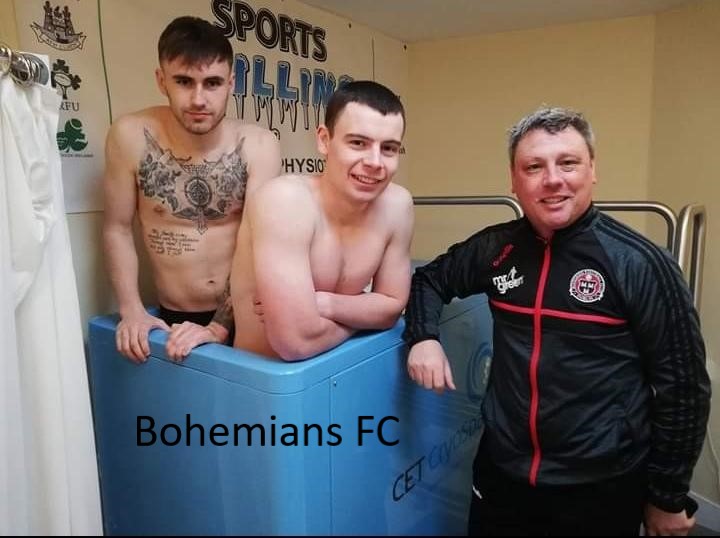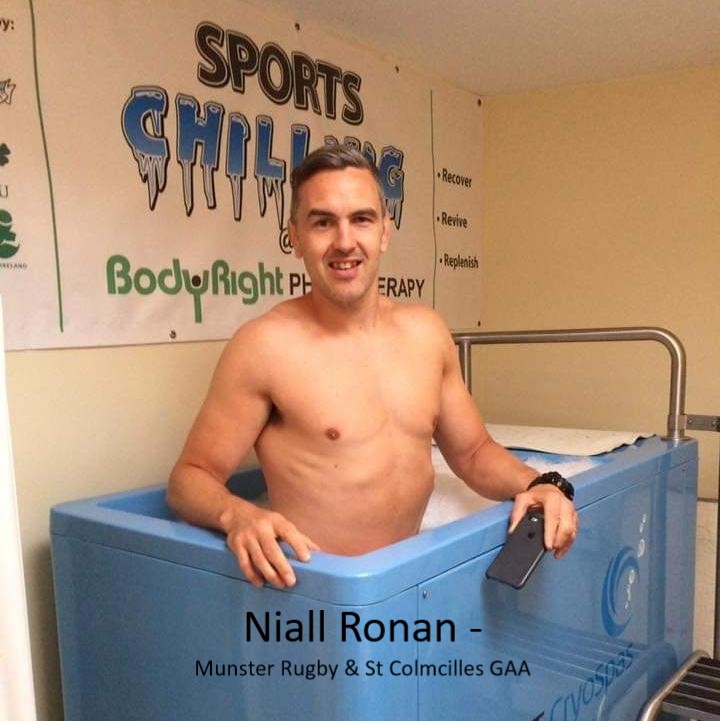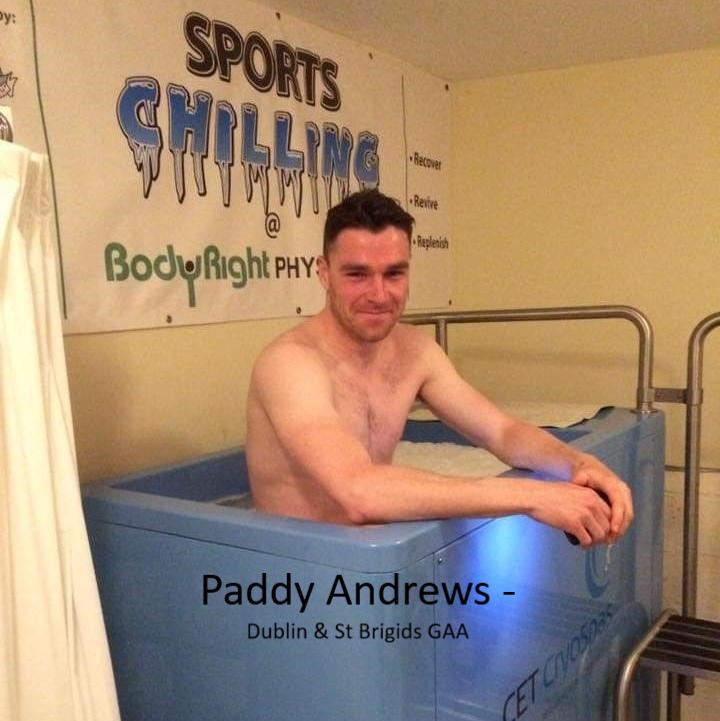 Some Testimonials...
"I would highly recommend Cryotherapy baths for all types of athletes. I used them throughout my professional Rugby career and I also used BodyRights Baths when I was playing football with St Colmcilles GAA the season we got to the All Ireland club final. There was huge benefit for me using Cryotherapy baths from improving muscle and joint pain, speeding up recovery and making me feel mentally fresh" Niall Ronan - Munster Rugby
"I used the Cryotherapy bath at BodyRight for the last few seasons during the Championship. I found it of great benefit in helping me recover quicker from injuries or niggles after games and tough training sessions. The team at BodyRight were very accommodating and offer a very good service. I would highly recommend" Paddy Andrews - Dublin GAA